Log into the back end by going to the following url:
http://www.muskegongardenclub.org/administrator
Click on items...(see image below)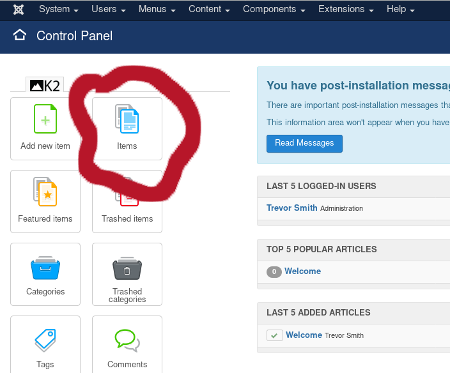 Check the latest event, then click on the "Copy" button in the top bar...(see image below)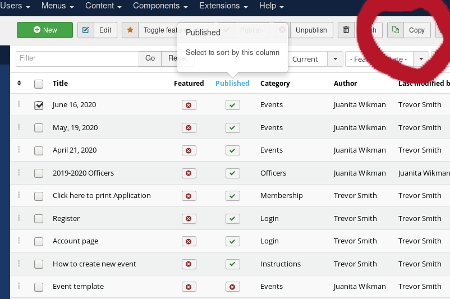 Edit "Copy of [title]" by clicking on the title.
Edit the following:
Title > Add a suitable title, with the event date
Title alias > Delete all text here
Published > check the "yes" radio button
Enter time and location in the Content
Enter address in the content
Enter hostess name in the content
VERY IMPORTANT!! Creation date > Click on the "publishing and metadata" tab then use the calendar icon and change this to the date of the event for it to appear on the calendar.
Finished publishing > Click on the calendar icon and choose a date (3) days after the event date.
Click the "Save & Close" button...